A banner exhibition: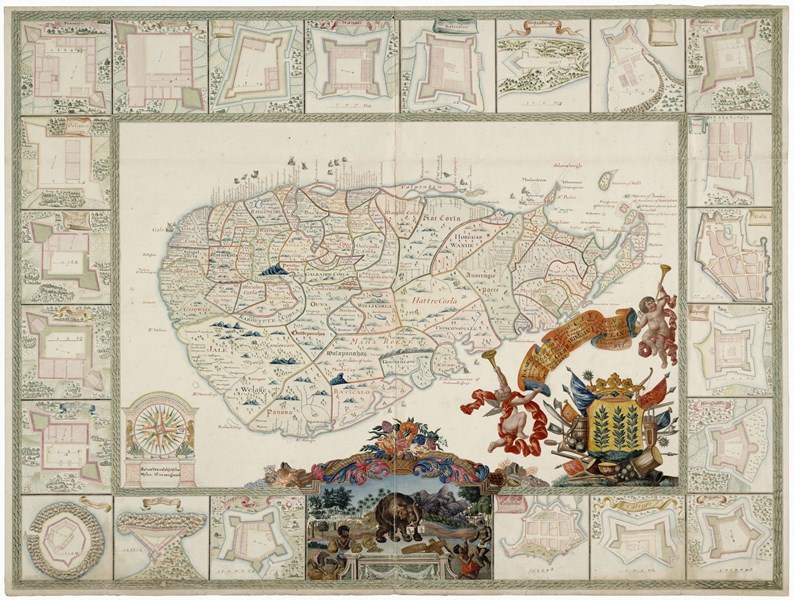 The banner exhibition 'Dutch Forts in Sri Lanka' has been developed in cooperation with the Department of Archaeology of Sri Lanka, the Galle Heritage Foundation and the Embassy of the Kingdom of the Netherlands, Colombo, with the support of the Foundation Netherlands-Sri Lanka, The Hague, and the Foundation Documentation Monuments VOC, Amsterdam.
The exhibition is authored and compiled by Lodewijk Wagenaar, Amsterdam.
The official opening of the exhibition by Her Excellency Tanja Gonggrijp, Ambassador of the Kingdom of the Netherlands to Sri Lanka will on Tuesday 22 March 2022. The opening venue will be the Jaffna Fort.
The main banners:
1. Dutch forts in Sri Lanka
2. Ally against the Portuguese, 1638-1658
3. An occupied coastal area with many forts
4. Construction and maintenance
5. Administration and exploitation of a colony
6. Batteries and sentry boxes
And special banners on: Galle, Matara, Jaffna, Mannar, Trincomalee, Batticaloa, Colombo (Sri Lanka)
For additional information in English text please click here
For additional information in Sinhala text please click here
For additional information in Tamil text please click here