by Alicia Schrikker & Bente de Leede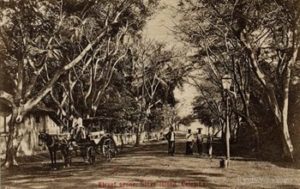 A project that connects history to the present by studying colonial heritage, is the recently started, titled: Towards a Virtual Slave Island. Contested Space and Everyday Life in Colombo, ca. 1700 – present.
This one year project aims to support ongoing activities of heritage and social activist concerned with the demolition of Colombo's historic Slave Island (Kompannavidiya). Its goal is to unearth and visualise the area's socio-cultural history and heritage. It is a collaborative project between Sri Lankan professionals in the field of architecture, history and sociology and historians in the Netherlands.  In the past decades, the Colombo Metropolitan area has become of the fastest-growing cities in South Asia. The ongoing developments might herald modernity for some, they also change the spatial and social fabric of downtown Colombo. In Slave Island – despite heritage initiatives and activism – countless historical buildings are demolished to make way for a new high rise, and families that have lived there for generations on Slave Island are dislocated to the city's outskirts.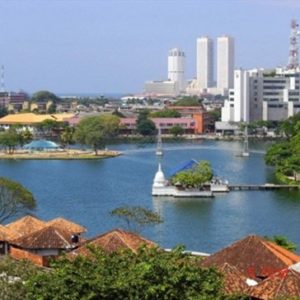 The main objective of the project is to document and visualise the forgotten, multicultural and -religious history of Slave Island, which houses a multi-ethnic community whose collective genealogies trace back to seventeenth and eighteenth-century Colombo. The end result of Towards a Virtual Slave Island will consist of an online interactive map of Slave Island's current and historical transformations. The map will have five layers of 'snapshots' of Slave Island's daily life and allows visitors to travel back in time: from the present-day evictions via early days of Independence over the industrialisation under the British, to the settlements of Indian Ocean slaves, soldiers and exiles during Dutch rule. The goal of the map is to go beyond architecture, as it puts life stories of past and present inhabitants of the suburb on the foreground.
The project will digitally preserve a city that is rapidly changing, but the team also wants to raise awareness. By producing new historical narratives accessible to a broader audience, it hopes to generate curiosity and foster new projects, both from Sri Lankan heritage organisations and professional historians. Towards that goal, the narratives on the website will be made available in English and Dutch, and will be translated in Sinhala and Tamil.
Project members and advisors in Sri Lanka: Iromi Perera (Right to the city) Varuna De Silva (University of Moratuwa) Ramla Wahab Salman (AISLS) and Vagisha Gunesekera (AISLS)
Project members in the Netherlands: Alicia Schrikker (Leiden University) and Dries Lyna (Radboud University)
The project is funded by: